Something Wicked aka Wicca is a 6 year old Thoroughbred mare that Sarah has had in training since December of 2010.
Wicca has competed at several horse shows, earning many ribbons already. She showed at Mahan Farms Winter Wonderland Horse Show in December of 2010 in Walk Trot. She won all three classes and earned the Division Champion. Wicca was shown at SWDEAs March show where she earned her first NFDA Regional Championship Dressage Show qualifying score. She placed 3rd in the class.
Wicca and Sarah then went on to SWDEAs May show and earned their second NFDA qualifying score which sends them to the NFDA Regional Championship show in November in Jacksonville. They placed first at SWDEA. They showed at Gray Lily Farm's May show and placed third out of their class. Wicca was shown at SWDEA's October show in her first jumping classes. They won the Cross Rails division and the 2' division.

November 19th, Sarah and Wicca traveled to Jacksonville for the Northeast Florida Dressage Association Regional Championship Horse Show. They earned a score of 60.38, putting them in Fourth Place for the Open Intro Division.
Wicca has since started showing in the Jumpers more regularly. In March, they competed at Flying Colors Farm in Tallahassee, Florida in the 2'3" Jumpers where they won both classes and Division Champion as well as in the 2'6" Jumpers where they also won both classes and earned Division Champion. Wicca and Sarah then went on to show at Cavallo Farm in Lloyd, Florida. They competed in the 2'6" winning both classes and the 3' division where they placed 6th and 7th.

Sarah then took Wicca to Atlanta in April for the H.J.Fox Spring Classic at the Georgia International Horse Park. They competed in 2'6" placing third and 3' placing fourth. They competed in the Grand Prix Arena which has been on Sarahs bucket-list since she saw the Olympics held there in 1996.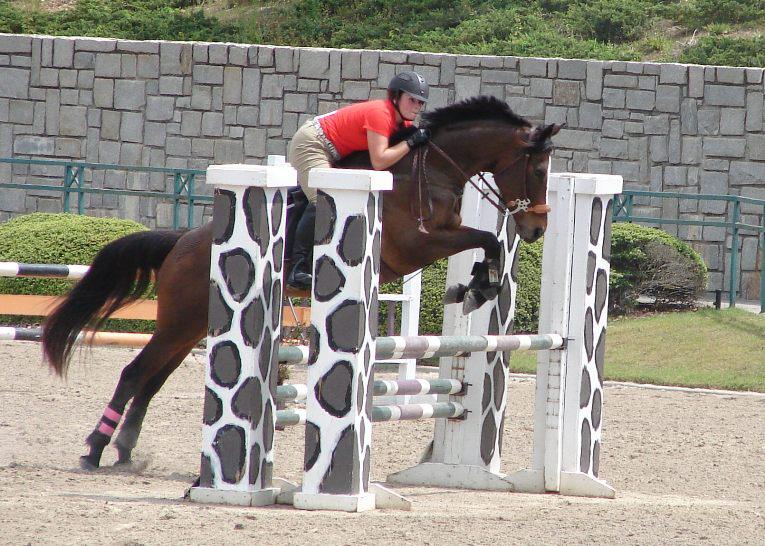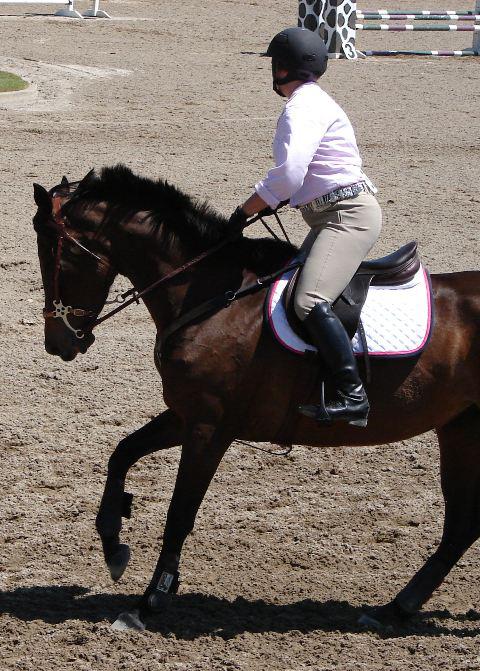 Sarah and Wicca competed in the SHJA Finals horse show held at Cavallo Farm in Lloyd Florida on November 10, 2012. They competed in the 2'3" jumpers as Wicca had had several months off. They placed third and fourth, going clear in every round!