Sarah MacKusick
Sarah MacKusick is an up and coming Equestrian Trainer and Instructor in the Tallahassee - Big Bend area. Sarah has 20+ years of riding and showing experience in an array of disciplines including Equitation, Huntseat, Eventing, Jumpers, Dressage, Western Pleasure, Reining, and Trail.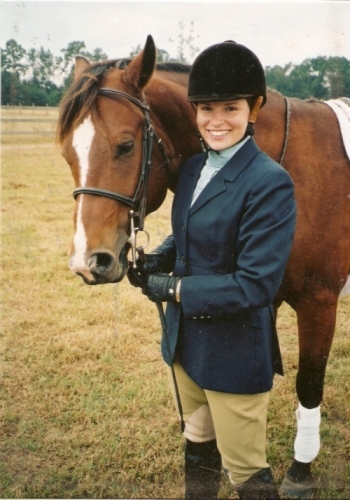 Sarah began riding at the age of 7 in McDonough Georgia. She rode under Scott Armour at Tamingo Farms. In 1996, Tamingo Farms hosted the Swiss Olympic Team when the Olympics were held in Atlanta. Spring of 1996, Sarah began riding at Tantivy Farms with Robin Landers. She got her first horse at the age of 14. Sarah began competing in jumper classes at H.J.Fox held at Malone Farms in Newborn, Georgia. After a fall that injured her back in 2001, she began riding with Woody Pforr of Fourwood Farms in Covington. She competed at Chateau Elan, the Georgia International Horse Park and Wills Park in Atlanta.
Sarah went on to college at Georgia Southern University where she studied Anthropology and History. She was President of the Georgia Southern Equestrian Team for two and a half years and rode with Eleanor Ellis of Evermore Farm.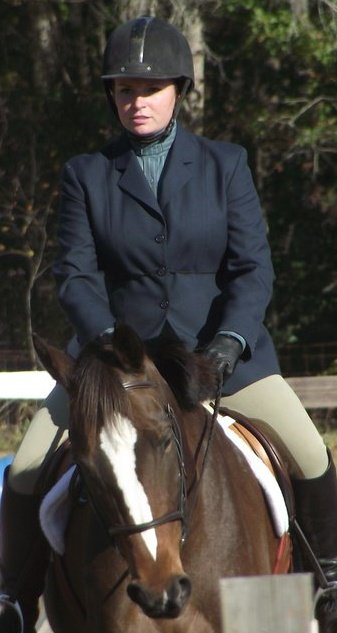 In 2005, Sarah qualified for Zones Huntseat and for Nationals Western Pleasure where she placed 5th. She also competed in an ANRC Invitational at Sweetbriar College in Lynchburg Virginia. She spent the summer of 2005 in Tuxedo, North Carolina, as the Head Riding Instructor at Camp Glen Arden. She taught girls of all levels about horsemanship, riding and stable safety. She returned in 2006 for a portion of the summer.
After college, Sarah moved to Tallahassee Florida where she worked as an Archaeologist for the State of Florida for two years before finally pursuing her dream of starting her own facility, Iron Star Equestrian.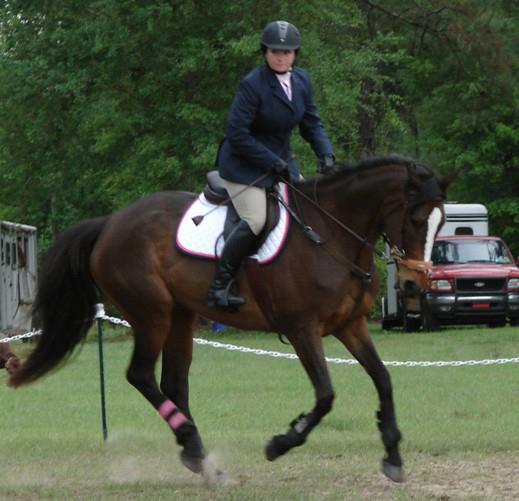 Sarah is the Score Keeper for the South Wind Dressage and Eventing Association. She holds a position with the Red Hills Horse Trials as Dressage Coordinator for RHHT 2015 & 2016.

Sarah teaches lessons on her own horses or clients horses. She takes students and her own horses to shows both local and regional schooling shows as well as recognized shows and Events. She is working towards earning her USDF Bronze Medal. She is a member of USDF and USEF.
Sarah is also coaching the brand new Florida State University Eventing Team. The Eventing Team will compete in Collegiate Challenges around the region against other schools such as UGA, Alabama, Auburn, Columbus State University and many others.

Sarah was selected as the FLSportHorse.com Rider of the Month for the month of November 2013.

Click here to read her interview!