Head Trainer - Sarah MacKusick
Sarah MacKusick is an up and coming Equestrian Trainer and Instructor in the Tallahassee - Big Bend area. Sarah has 20 years of riding and showing experience in an array of disciplines including Equitation, Huntseat, Jumpers, Dressage, Western Pleasure, Reining, and Trail.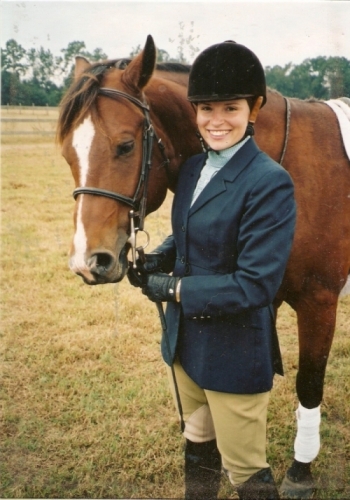 Sarah began riding at the age of 7 in McDonough Georgia. She rode under Scott Armour at Tamingo Farms. In 1996, Tamingo Farms hosted the Swiss Olympic Team when the Olympics were held in Atlanta. Spring of 1996, Sarah began riding at Tantivy Farms with Robin Landers. She got her first horse at the age of 14. Sarah began competing in jumper classes at H.J.Fox held at Malone Farms in Newborn, Georgia. After a fall that injured her back in 2001, she began riding with Woody Pforr of Fourwood Farms in Covington. She competed at Chateau Elan, the Georgia International Horse Park and Wills Park in Atlanta.
Sarah went on to college at Georgia Southern University where she studied Anthropology and History. She was President of the Georgia Southern Equestrian Team for two and a half years and rode with Eleanor Ellis of Evermore Farm.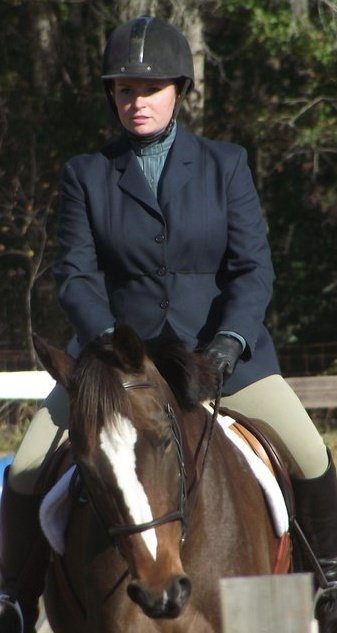 In 2005, Sarah qualified for Zones Huntseat and for Nationals Western Pleasure where she placed 5th. She also competed in an ANRC Invitational at Sweetbriar College in Lynchburg Virginia. She spent the summer of 2005 in Tuxedo, North Carolina, as the Head Riding Instructor at Camp Glen Arden. She taught girls of all levels about horsemanship, riding and stable safety. She returned in 2006 for a portion of the summer.
After college, Sarah moved to Tallahassee Florida where she began teaching at Southern Oaks Equestrian Center with recent Extreme Mustang Makeover participant, Marsha Hartford-Sapp. She began working for a private "A" circuit facility as the Stable Manager. She also worked with Lindsay Barrack of Feather Oaks Farm and Mahan Farm.
Sarah worked as an Archaeologist for the State of Florida for two years before finally pursuing her dream of starting her own facility, Iron Star Equestrian. She was given the opportunity to lease Renegade Run Ranch from Judy Perry of Havana Florida. When Iron Star outgrew the facility at Renegade Run, they moved the program and boarders to a larger facility, Gray Lily Farm owned by the Lillibridges, also of Havana Florida. Gray Lily Farm has been in business for over 30 years, catering to the casual rider as well as Red Hills competitors. Sarah feels very honored that they have allowed her business to grow with the use of the beautiful 72 acre facility.
Sarah qualified two horses for the 2011 Northeast Florida Dressage Association Regional Championship Dressage Show in Jacksonville Florida. Nick earned a 64.37 and placed second. Wicca earned a 60.38 and placed fourth.
In April of 2012, Sarah took Wicca to Atlanta to compete in the H.J.Fox Spring Classic held at the Georgia International Horse Park. They competed in the 2'6" and 3' jumpers in the Grand Prix Arena, earning Third and Fifth respectively. Sarah had wanted to go back to Atlanta to compete with HJFox since 2001. She had also wanted to compete in the Grand Prix Arena since 1996 when she saw the Summer Olympics held there. Sarah reconnected with several old trainers and friends while in Atlanta and plans to make the trip atleast every spring.
Sarah is a board member for SWDEA and is active in SHJA as well. She hosts shows at Gray Lily Farm two or three times per year.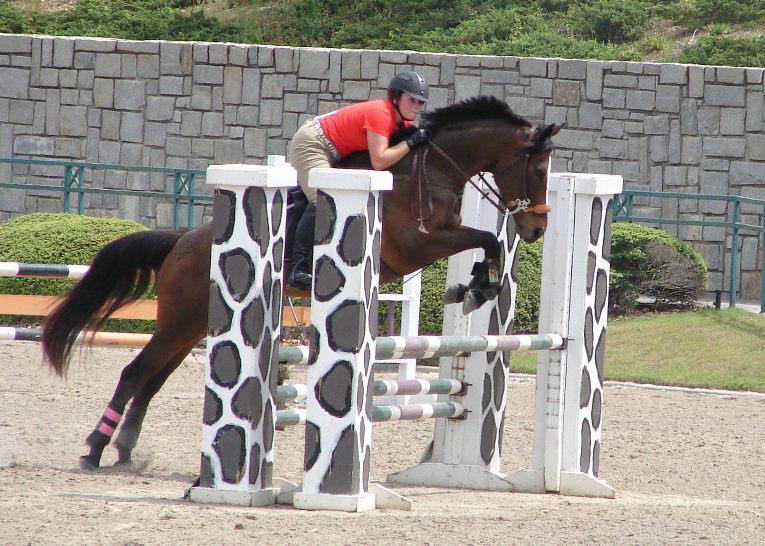 Sarah teaches lessons on her own horses or clients horses. She takes students and her own horses to shows both locally and regionally.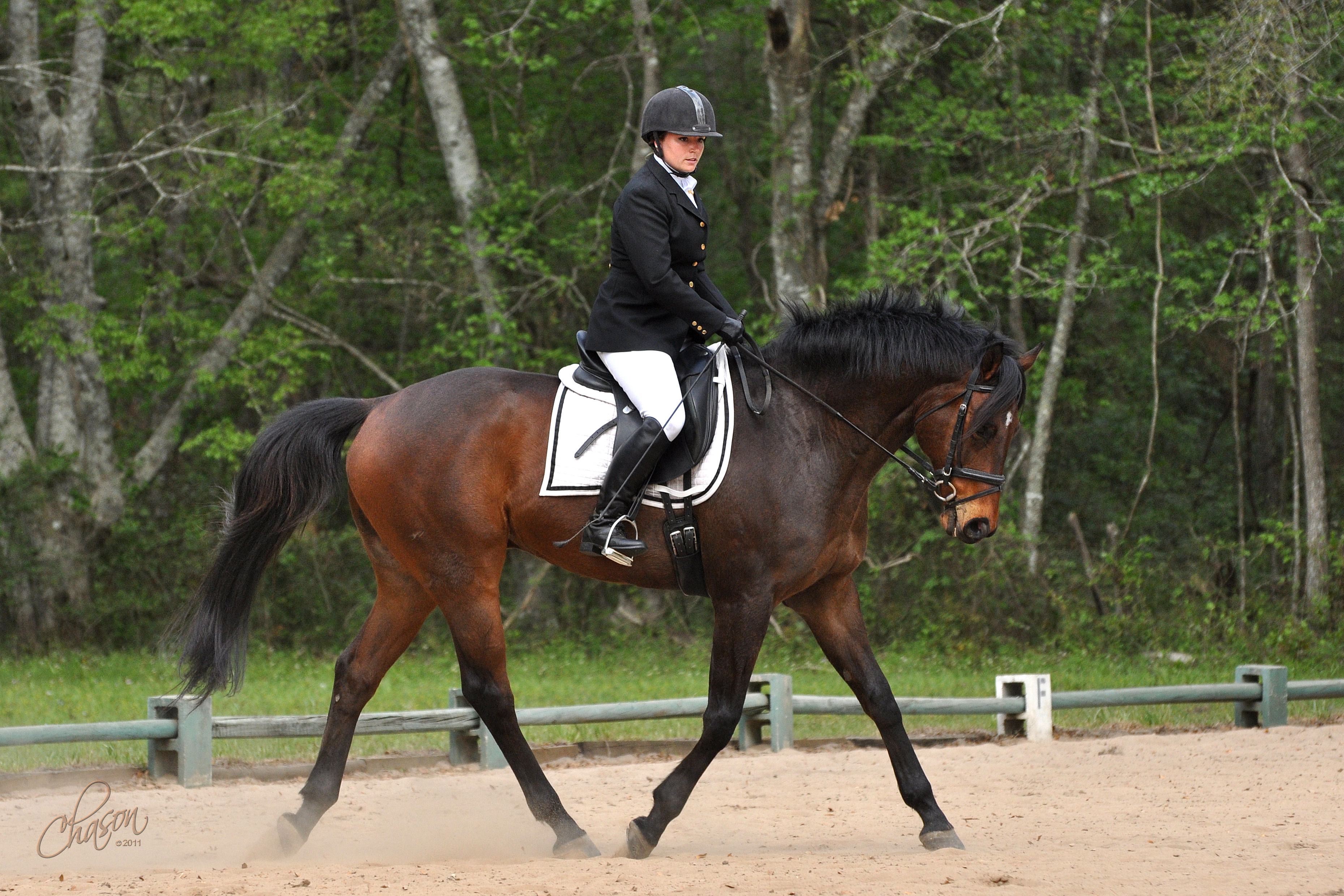 Morgan Alguire - Assistant Trainer
Morgan Alguire began riding at the age of 6 at a private barn in Cairo,Georgia where she learned how to ride English and western. At the age of 9, Morgan started riding hunter jumpers with Marsha Hartford where she showed locally in Tallahassee. Morgan also rode and competed with a local 4-H group where she showed in equitation, western pleasure, trail, and halter.
In 2006, Morgan qualified for State competition in Tampa Fl,where she then qualified for Nationals.
At the age of 13 Morgan started riding with Josey Lillibridge in Havana,Fl where she started Eventing and Jumpers. Morgan showed a lot in the Ocala/Gainesville area and traveled all over the Southeast for USEA Events. She also had the opportunity to ride with Richard Watson, a top Jumper trainer from Florida as well as many other Eventing Clinicians.
Currently Morgan is a Nursing Student at Southwest Georgia in Thomasville, Georgia. Morgan's foundation is all about safety. Instead of demanding, Morgan teaches riders to focus on asking and communicating efficiently with the horse. Horse and rider must work together as a team.